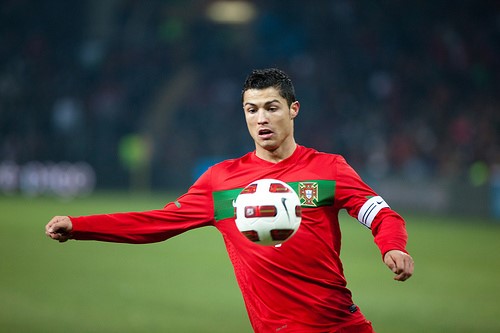 He has led and carried the side in the last decade to being one of the top teams in world football. Many punters have been betting on football online with the competition continuing to provide stunning entertainment. Is this the last time we will see Ronaldo gracing the pitch at a World Cup finals? If he is play in Qatar in four years' time he would be 37 years of age which would be a big ask. However a Euro defence in two years is still very likely. Ronaldo's form does not seem to be faltering and considering he is one of the most disciplined athlete's in sport he could defy the odds and remain at the top for many years to come.
Ronaldo certainly left more of a mark on the World Cup than his rival Messi with four goals that included a breath taking hat trick against Spain. This started with him earning his side a penalty after just 3 minutes played and converted this. He then followed this up with a goal from just outside the area although there is no doubt he was helped from the Spanish keeper. The performance was all about the 88th minute free kick. This was a jaw dropping strike which stunned the footballing world and was another firm indication as to why he may just be the greatest ever goal scorer in the history of the sport and one of the true greats a likened to Pele.
Ronaldo has broken an endless list of records throughout his playing career and set yet another one while in Russia. Following his haul he became Europe's all-time leading scorer. Considering the fairly weak team around him this is another indicator of his remarkable goal scoring prowess. This meant he surpassed Hungarian, Ference Puskas record and now stands on 85 international goals. This is in just 154 caps which means a goals per match ratio of 0.55. He still has a long way to go if he is to break Iran's Ali Daei's record of 109 goals. However none of these goals were scored at a World Cup so there is no doubt Ronaldo has kept far better company than the Iranian.
Ronaldo will feel at ease that he led his Portuguese side to the Euro 2016 title which may mean he now does retire following there exit at the World Cup. A major international trophy will help with his legacy and one that rival Messi is yet to achieve with Argentina. There is no doubt Ronaldo will be supported whatever his decision but the Portuguese will certainly hope he will stay on for several years to come and help nurture some of the young players in the squad in order for the future to continue to look bright for the national side. You never know Ronaldo could still be leading the footballing scene come 2022 as his stunning career continues to show no stopping.