Football Podcasts
Just like you, we can not get enough football. We are addicted to football news and thrive to keep us up to date on the game. If you are a fan of the game, the you might be wondering what the best football podcasts are right now? We have tried to listen through as many of the available podcasts as possible, to put together a list to guide you in the football podcast jungle out there. Podcasts are everywhere, these days, and there are so many niche topics to choose from and the quality have risen dramatically in recent years. If you are new to podcasting, we have put together a small guide on the topic below.
What is a podcast? Why listen to a football podcast?
A podcast can be compared to a pre-recorded radio program. But the biggest advantage with a podcast about football is that you have the opportunity to listen to it whenever you want to and in many different ways, such as smartphone, in your car, smart speaker and everything in between. Either you are waiting for a match to start and want the latest preview, or you want to hear what the punter's say about the performance of your team, you will find it all. You are in charge.
Top football podcasts
The next time you are looking for a new podcast about football, give one of the below a try. There will be podcast where you will laught you head off, get the latest news or simply just listen to a couple of guy's discussing everything and all about football.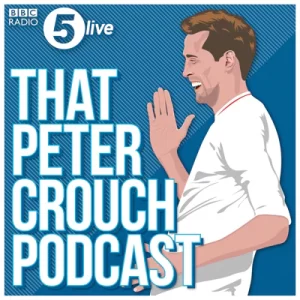 That Peter Crouch Podcast – That Peter Crouch Podcast Back Stronger
If you have not listened to Peter Crouch before, you will quickly find out that he is one of the funniest ex-footballers around and is a perfect fit for the podcast format. On the original «That Peter Crouch Podcast», Crouch together with Tom Fordyce and Chris Stark had a weekly guide on how to be a professional footballer. Every episode is full of funny insights from the football world from Peter's career, around dressing room stories, football transfers, managers and more. If you have not listened to the the original That Peter Crouch Podcast yet, then you should listen through all episodes straight away. Smiles guaranteed.
Spotify: Listen now
Apple: Listen now
In April 2022 Peter Crouch returned to the football podcast scene with «That Peter Crouch Podcast – Back Stronger». It is the same format as we are used to, but with the difference being that Tom Fordyce will not be part of the podcast. In the first episode – «The Circumcision Episode» – Crouch and Stark say farewell to Fordyce with «the first podcast circumcision».
Spotify: Listen now
Apple: Listen now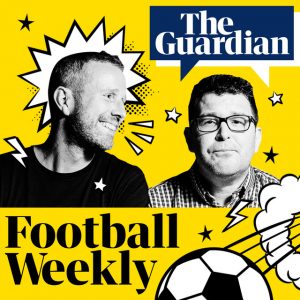 Guardian Football Weekly
The award-winning Football Weekly Podcast from the Guardian gives you a dose of punditry, news and analysis twice a week. The podcast covers the Premier League and football from around the world.
The hosts are Max Rushden and Barry Glendenning and the pair work well together and have been at it for 13 years. They bolster a strong list of guests and the podcast is by many regarded as the best football podcast around! Guest's on the football podcast include people such as Lars Sivertsen, Troy Townsend, Sid Lowe, Ben Fisher, Nedum Onuoha, Philippe Auclair, Paul Merson and a range of more well known former footballers and pundits.
Spotify: Listen now
Apple: Listen now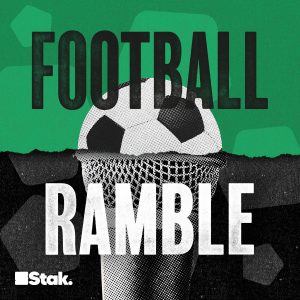 Football Ramble
Football Ramble is an excellent football podcast for those who want to be updated with some football news. Football Ramble have been high on the charts over the best football podcasts for several years. It has been around since 2007 and centres around four guys, who enjoys the more entertaining side of football.
The Football Ramble podcast is broadcasting five days a week during the football season! You will find the likes of Marcus Speller, Jules Breach, Kate Mason, Luke Moore, Vithushan Ehantharajah, Pete Donaldson, Andy Brassell and Jim Campbell there every weekday to react to the game's big stories.
Spotify: Listen now
Apple: Listen now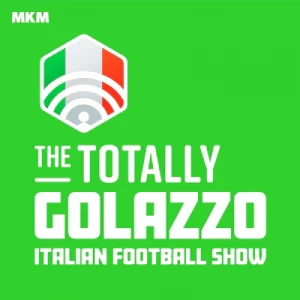 The Totally Italian Football Show – Golazzo
Another brilliant weekly football podcast where James Richardson, James Horncastle and Gabriele Marcotti relive Serie A's glory days with tales of Italian football's greatest and most infamous icons. The Totally Football team look at one subject per week and the level of knowledge on each subject is impressing. This football podcast will keep you entertained with all of it's stories and anecdotes.
The Totally Italian Football Show – Golazzo is part of the Athletic, who are well known for their experts on football. One of their best episodes is when Jimbo, Horncastle and Marcotti bring you the Serie A story of the original Ronaldo – a global icon. Golazzo relived the greatest player in the world playing in the Serie A in his prime, before injuries sadly struck.
Spotify: Listen now
Apple: Listen now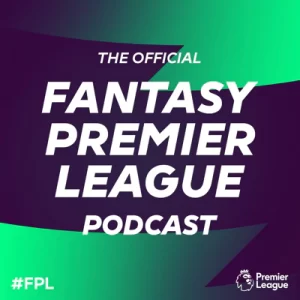 The Official Fantasy Premier League Podcast
Fantasy Premier League is a big deal for a lot of football fans. The official Fantasy Premier League podcast can for sure help you in your battle to get one over your mates in the rankings. Kelly Somers is the host of this podcast and gives you all the most important information, so that you can make the right choices ahead of each round. Injury concerns? What transfer to make ahead of the round? Join Sommers every Friday for the best FPL briefing in the world. This podcast cover's it all. Listening to this show could prove to be the greatest signing you make all season.
Spotify: Listen now
Apple: Listen now