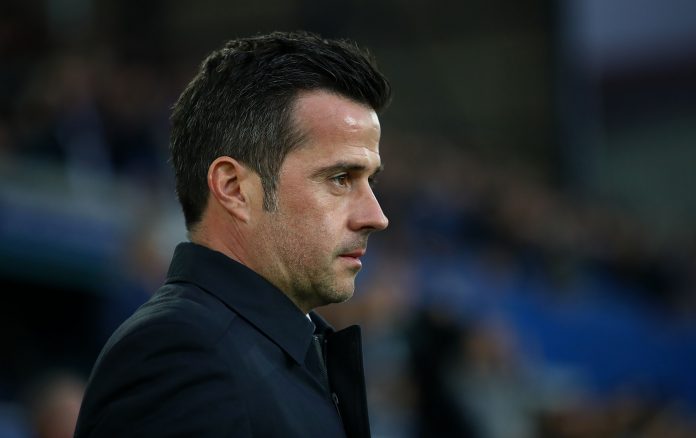 The club legend showed the sort of passion and emotion on the sidelines that previous boss Marco Silva lacked.
The victory was full of grit, determination and was ultimately achieved by sheer hard work. The Toffees worked so hard and the visitors had no answer to the home sides up and at 'em attitude.
A very simple set up
Ferguson had very little time to work on tactics, due to the fact that he only got the job on Thursday night following Silva's sacking. However, the Scot did not try to reinvent the wheel tactically.
Instead, he went back to basics with a 442, two banks of two in front of England goalkeeper Jordan Pickford. It was not rocket science, but Ferguson knew it did not have to be, as his team just needed to give their all.
The formation worked perfectly, as Chelsea, who were admittedly poor, struggled to break down a defence that looked a lot more solid than in recent weeks.
The players will give it their all under Ferguson
The victory over Chelsea moved the Toffees temporarily up to 14th place in the table and out of the relegation zone. At the moment there does not currently seem to be an obvious candidate to be the next Everton head coach.
Ferguson has expressed his delight at the chance to manage the Toffees and has talked about it being a dream come true. However, he was also very realistic, stating that he wanted the best boss that the club could get.
His attitude is admirable and with Ferguson in charge of the team at least Evertonian's know that the team will give it their all. The win over Chelsea has bought the clubs hierarchy some time in their search for Silva's long-term replacement.
Whether Ferguson could be the answer long-term is unclear after just one game. However, the win over Chelsea will be one that he and every Everton will remember for a long time to come if his tenure as Toffees boss is a short one.
Will Duncan Ferguson prove to be the long-term solution to Everton's managerial problems?