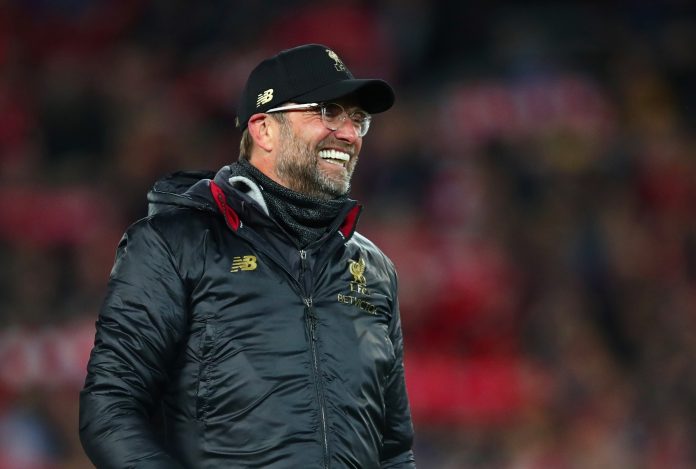 The team from the Spanish capital recorded a 4-2 aggregate victory after extra-time at Anfield.
The defeat means that the only trophy that Liverpool can win for the rest of this season is the Premier League title. However, the Reds long wait for a domestic title will mean that this will be a successful team for Jurgen Klopp.
Liverpool by far the best team in the Premier League
It is now inevitable that Liverpool will end their 30-year wait for an English top-flight title. The Reds are just two wins away from ending the season as English champions. It would be hard for anybody to claim that Jurgen Klopp's team have not been the best this season in the English top-flight.
Quite simply they have been far better than any other team in the Premier League this season, even if it has not been against the strongest opposition. They deserve the title victory.
Criticised for not winning more
Already Liverpool are receiving criticism from former players, media and fans because they have not progressed well in cup competitions other than the Premier League.
Boss Klopp decided to field fringe teams in both the Carabao Cup and the FA Cup. The German focussed his team's efforts on ending their English title drought. The Reds Champions League last-16 exit was also slightly unfortunate, as Atletico pushed their luck at times at Anfield. However, they took their chances and defended well to go through.
Premier League title victory means the most
For Liverpool fans and everybody connected with the Reds, winning the Premier League title is the one that means most. The Merseysider's have waited for this moment for so long, that the other competitions have had far less meaning.
Liverpool may come in for criticism for their performances and attitudes to other competitions. There is a feeling that those associated with the club will care very little about the other competitions at the end of May.
Can Liverpool claim to be one of the best teams to ever play in the Premier League?