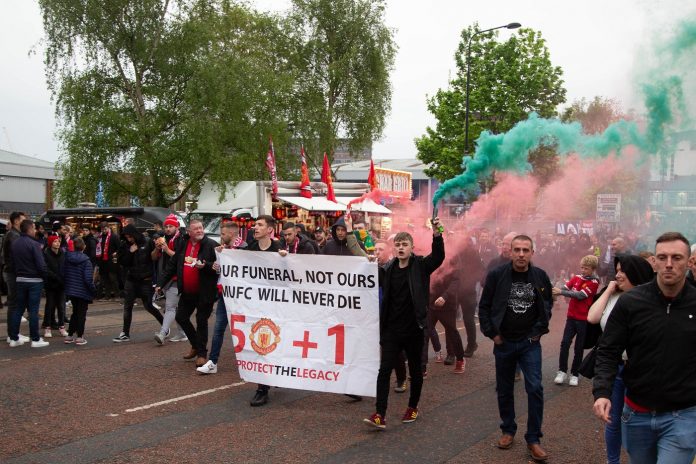 Manchester United, an emblematic football club with a storied past, stands at a crossroads regarding its ownership.
Rumours are buzzing about British billionaire Sir Jim Ratcliffe's interest in buying a stake in the club, and there's a sense that this might be a more advantageous turn than the alternate takeover by Qatari banker Sheikh Jassim bin Hamad Al Thani.
Firstly, Sir Jim Ratcliffe, who leads the Ineos group, is not new to the world of sport. His company's portfolio boasts ownership of football clubs like Nice and Lausanne. More impressively, they have a stake in the Formula 1 Mercedes team, have taken over the British-based Team Sky in cycling, and even have aspirations of winning the 2024 America's Cup through their sailing team. This diversified involvement in various sports can translate into a multifaceted understanding of sporting operations, which could benefit Manchester United.
Focus on the sporting side
Furthermore, Ratcliffe's potential gradual takeover seems to prioritize the sporting side of the operations. While the Glazers might still control the commercial end, the emphasis on football operations could be the fresh direction the club needs. Contrast this with Sheikh Jassim's offer: while it came with the allure of hefty investment potential stemming from Qatar's enormous windfalls, it might have also risked pushing United into the realm of state-owned football clubs, creating competition imbalances and additional scrutiny.
Ratcliffe's known affection for the club – he's confessed to being a lifelong fan – is another factor working in his favor. His past efforts to buy Chelsea reveal his interest in English football. Moreover, it might be comforting for supporters to know that the club's helm could be in the hands of someone who genuinely cares about its heritage and success.
Moreover, the significant discontent among Manchester United fans towards the Glazer family's ownership, highlighted by protests and their concerns over the club's accruing debt, could see some relief with Ratcliffe's involvement. Even a minority stake by someone genuinely interested in football could shift the club's fortunes, both financially and sportingly.
Manchester United returning to its past glory
The ultimate hope is for a major revamp in Old Trafford and to see Manchester United return to its past glory. While Gary Neville, the club's former captain, rightly questions how a minority stakeholder can impact the club's immediate future, the potential involvement of Ratcliffe might just offer a ray of hope.
One must acknowledge the concerns about this partial takeover; however, when juxtaposed against the potential ownership by the Sheikh, Ratcliffe's bid seems to hold promise. It is a hope that under Ratcliffe's stewardship, Manchester United would prioritize footballing achievements over mere commercial gains, aligning the club's interests with those of its passionate supporters.
In the end, United's loyalists want what's best for the club: a return to the pinnacle of football, both in England and Europe. The coming days will determine if Ratcliffe is the knight in shining armor they've been waiting for.